Het werk van Joop Oonk
City on Wheels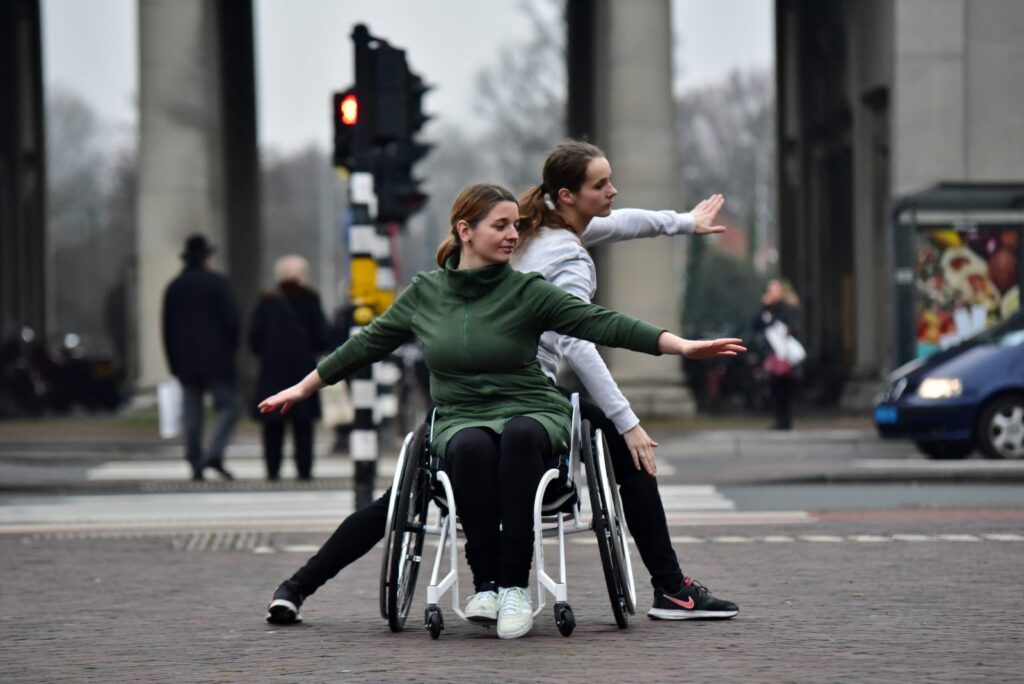 PERFORMANCE CANCELLED – City on Wheels the collection gaat eind augustus in premiere op het Sloterplas Festival in Amsterdam west. The collection is geïnspireerd op de Bolero muziek van Maurice Ravel. Aanvankelijk gecreëerd voor een Ballet in opdracht van de Russische ballerina Ida Rubinstein. In het stuk staat de groep (het ensemble) versus individu centraal. Want zonder individu kunnen we nooit een groep worden. Wil jij mee doen aan de grootste verzameling van dansende rolstoelgebruikers? Meldt je dan nu aan!
City on Wheels the collection will premiere at the end of August at the Sloterplas Festival in Amsterdam west. The collection is inspired by the Bolero music of Maurice Ravel. Initially created for a Ballet commissioned by the Russian ballerina Ida Rubinstein. The piece focuses on the group (the ensemble) versus the individual. Because without individuals we can never become a group. Do you want to join the largest collection of dancing wheelchair users? Then sign up now!
CITY ON WHEELS – Prologued research about the wheelchair in public space
Wheels 360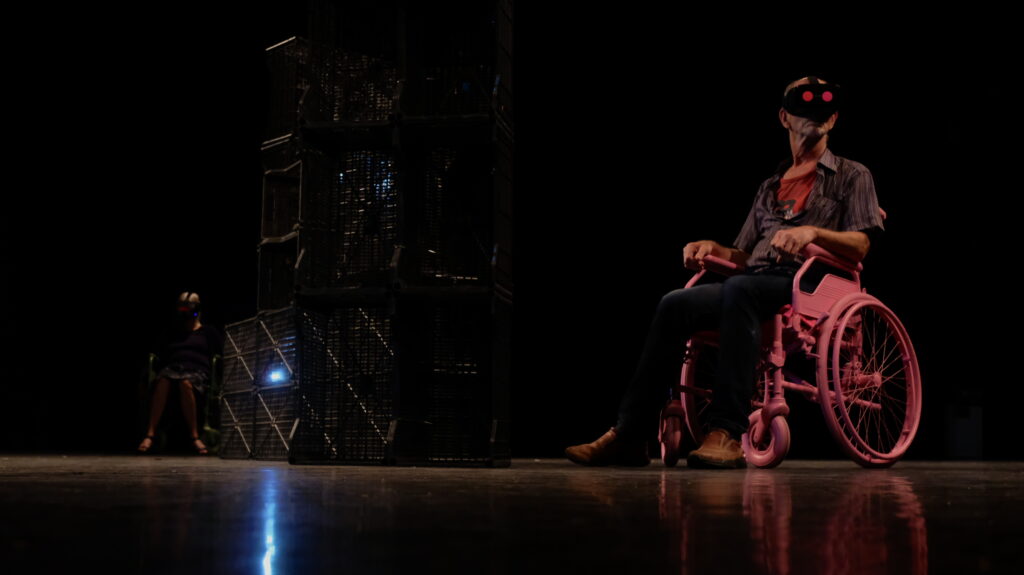 Wheels 360 is een mixed reality voorstelling tussen twee gelijkwaardige spelers – Een rolstoel en een danser. In de voorstelling gaat het over de relatie tussen mens, object en omgeving. 'Vanaf het begin wordt de associatie van de rolstoel als hulpmiddel ingezet om de toeschouwer bewust te maken van de lading van het object. Er zit een wrange dualiteit in het plaatsnemen in en het gebruik maken van een voorwerp dat wordt gebruikt door mensen met een beperkte mobiliteit, die vaak (ongekozen) dat voorwerp verbonden zijn.

Wheels 360 is a mixed reality show between two equal players – a wheelchair and a dancer. The performance is about the relationship between man, object and environment. "From the start, the association of the wheelchair is used as an aid to make the viewer aware of the charge of the object. There is a wry duality in taking a seat and using an object that is used by people with limited mobility, who are often (unselected) connected to that object.

Blocks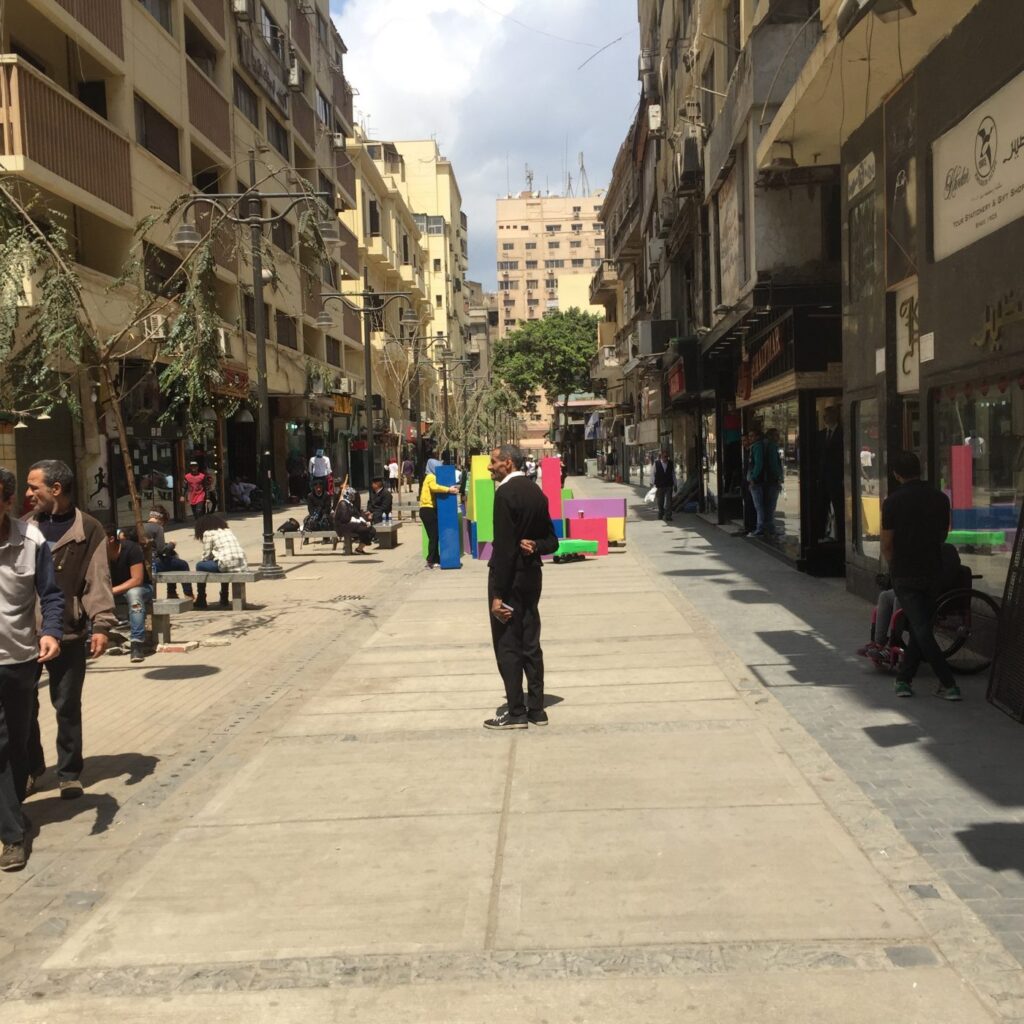 Blocks was onderdeel van het Urban Vision programma op het D-Caf Festival te Cairo. In samenwerking met Kleur Bleur Visuals van Mark Ridder kwamen kleurrijke blokken tot leven in de vorm van een verplaatsende dans voorstellingen. Blocks gaat over de urbanisatie en verstedelijking van grote steden als Cairo. De constante beweging van bouw en verplaatsing van de mens.
Blocks was part of the Urban Vision program at the D-Caf Festival in Cairo. In collaboration with Color Bleur Visuals by Mark Ridder, colorful blocks came to life in the form of moving dance performances. Blocks is about the urbanization and urbanization of large cities such as Cairo.The constant movement of construction and displacement of man.